Sunday, April 19, 2009 » gaming image
Justin Wong takes the championship trophy and then gets ravaged by Daigo 4-0 in the post-finals tournament!
And now, a horrible cellphone photo gallery! Should've brought my real camera.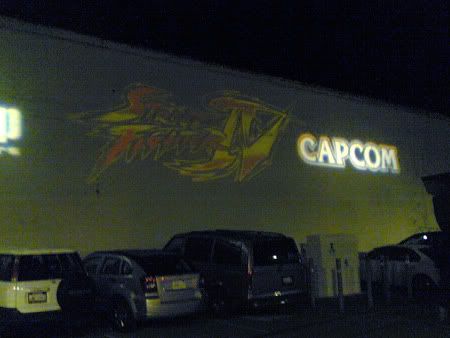 Outside the Festival Pavilion.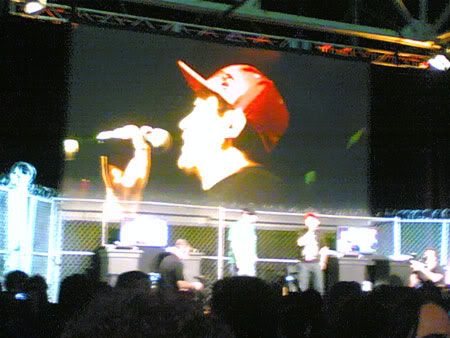 SF4 producer Yoshinori Ono gives a giddy speech, thanks Gamestop for choosing a venue that resembles Ken's stage from Street Fighter II, and tells everyone not to believe rumors on the Internet. (He was announcing the Champion Edition update that's out for free next week and I'm pretty sure I heard him say "Kotaku" when talking about how there had been some reports that it would cost $25. The translator changed this to "certain Websites" or something to that effect.)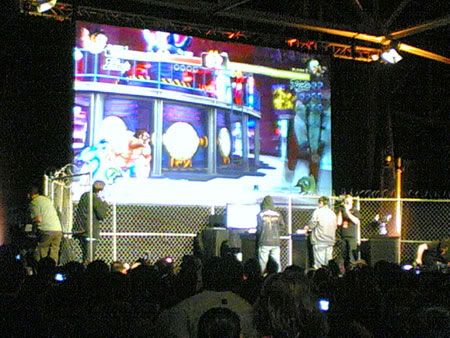 Finals match between Mike Ross (no relation) and Justin Wong playing Honda and Rufus, respectively. Ross's Honda was fearsome in the lead-up rounds but was no match for Justin's unrelenting Rufus.

Seth Killian presents Justin Wong with his trophy and an oversized "admit one" ticket to EVO 2009.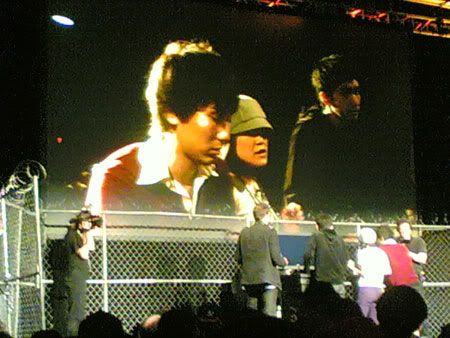 Daigo stays classy.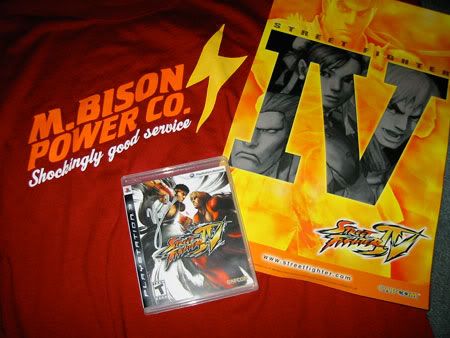 Commemorative shirt, poster and my copy of SF4, now sporting Ono-san's signature.
And of course, someone (Youtube user Sakabot) already has some match videos up. Here's the final match between Mike Ross and Justin Wong:
Throughout the night, whenever Justin would unleash Rufus's ultra combo, the crowd would throw up their arms to mimic the final motion and it was pretty awesome. You can see it during this match against Korean champion Poongko at around 2:00 and 6:24.
And finally, the best match of the night: Japanese champion Iyo VS Daigo:
Pretty incredible evening.